Ace News Services
#AceNewsReport – May.09: 'Immortal Regiment' marches pay tribute to WW2 heroes worldwide (PHOTOS, VIDEOS)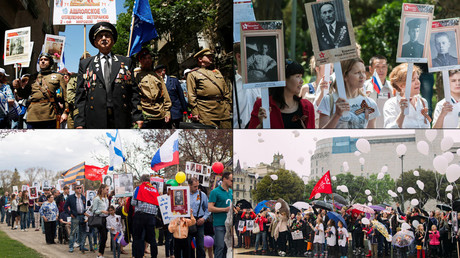 The "Immortal regiment" movement has spread from Russia to cities worldwide, with thousands of people in 42 countries across the globe already marching or getting ready to march in commemoration of their loved ones who fought in World War Two.
Editors Notes:
I would remind you that this blog is produced free for the public good and you are welcome to republish or re-use this article or any other material freely anywhere without requesting further permission.
News & Views welcome always published as long as NO bad language or is not related to subject matter.
Thanks for following as always appreciate every like, mention , reblog or #tweet also our newspaper is added with all our posts daily:
Breaking – Main News – Finance – World – Social – Food – History – Britain
View original post 31 more words